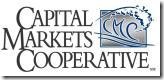 Henry Ford said you could have a car in any color you like, as long as it's black. Today you can have any mortgage rate you like, as long as its 4.875%. Mortgage-Treasury spreads near 2.00% – thanks to all of the President's horses and all of the Treasury's men – have kept mortgages below 5.000% for most borrowers.
Mortgage volume is still very strong – the industry cheered a slight uptick in purchase volume last week – but overall volume fell somewhat. Profit margins shrank accordingly. The spread between consumer mortgage rates and mortgage securities yields declined for the fourth week in a row, ending at 0.86%.
But for tighter spreads, mortgage rates would be much higher. The dominant market themes of the past few weeks have been tighter spreads – which have kept mortgage rates low and boosted returns on corporate bonds – and rising Treasury yields – a result of massive U.S. government debt issuance and some not-so-horrible economic reports. With a 12% gain, junk bonds posted their best month in more than twenty years, but Treasuries went in the opposite direction, posting their worst month in years. By most measures, mortgage and corporate spreads are as tight as they're likely to be for a while. So start rooting for lower Treasury yields.
In this Facebook-Twitter-text world, it has been painfully easy to follow the gut-wrenching turns of the residential real estate market. The latest statistic? Some 67% of homeowners with mortgages (about $7 trillion of mortgage debt) have less than 15% equity.
But away from the mainstream media, a new problem looms: commercial real estate loans. Commercial property is down almost 40% from its peak, and a growing portion of the $3.5 trillion of commercial debt is in danger, reports Barron's. Commercial problems will begin to dominate banking headlines in the months ahead.
Well, here's the latest. The White House says, as of now, it is not contained. It could continue to get worse. And they were just talking about Joe Biden. Cheney, he overreacted, too. Today, he waterboarded a pig. There's no reason for that. No reason.  – Jay Leno
Thanks for your business and have a good week.            — Tom Millon
About Capital Markets Cooperative
Capital Markets Cooperative (CMC) provides mortgage bankers with the economies of scale and the expertise to reduce risk and maximize profit in the secondary market. Regarded as the premiere secondary marketing specialist in the industry, CMC has worked with financial institutions nationwide to break traditional barriers in capital markets and take performance and profits to the next level. To date, CMC executives have managed more than $500 billion of mortgage volume.   For more information about Capital Markets Cooperative, visit www.capmkts.org or call 904.543.0052 or e-mail [email protected].