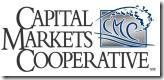 Never fear.  We have a new put option protecting us.  Remember the Greenspan put?  That's the one that protected the stock market in the late 'Nineties.  It was always safe to buy stocks because Greenspan would lower rates to support stocks every time they dipped.  Today we have the Obama-Bernanke-Geithner put option.  It works like this:  buy ten-year Treasuries (or mortgages or some other government bond) when yields approach 3.00%, and sell them when yields push towards 2.50%.  The Greenspan put worked until it didn't.  The same will be true for the Obama-Bernanke-Geithner put.
The MBA's index of mortgage activity surged to multi-year highs once again last week, as mortgage refinance activity roared on.  Mortgage rates to the consumer hover a full 1.00% above yields on mortgage securities, a sure source of mortgage origination profits if there ever was one.  But, alas, these profits can be fleeting, and are the simple result of supply and demand.  A limited supply of mortgage processing capacity faces a huge demand for mortgage refinances. 
As an aside, CMC has several open positions for experienced mortgage sales and secondary personnel.  Please let us know if you or someone you know might be interested.
Led by Wells Fargo's announcement of record profits, the stock market continued its best run since 1938.  Financial stocks soared more than 50%, to their richest levels in many months.  Stocks would be a "buy" except for a lack of any credible evidence that the housing bust, and the recession it has wrought, is anywhere near to being over. 
A report from T2 Partners, a New York money management firm, predicts housing prices will decline 45%-50% from their peak (currently, prices are down 32%).  And they'll bottom in mid-2010.  And more mortgage securities losses are on the way.  Mortgages securitized by Wall Street represent 16% of all mortgages, but a staggering 62% of seriously delinquent mortgages. Sub-prime and Alt-A mortgages started the party; the guys at T2 think that defaulting option ARMs, prime loans and home-equity lines of credit will be next. 
Stock market bulls hope that the Fed's current plan for quantitative easing – "printing money" in finance-speak – will spur a recovery, just as it did in the 'Thirties.  Stocks quadrupled between 1932 and 1937 (they fell 90% prior to that rebound).  But wait for some signs of recovery before jumping in.  Solid economic growth is not within sight, and estimates for first quarter GDP put the total economic decline above 7.00%, dangerously near depression levels (that we will actually experience a classic depression, with an aggregate decline more than 10%, is not certain). 
U.S. Attorney General Eric Holder tried to put the Somali pirate attacks in perspective. He said this is the first act of piracy against the United States literally "in hundreds of years."  Well, if you don't count AIG of course.  – Jay Leno
Thanks for your business and have a good week.            — Tom Millon
About Capital Markets Cooperative
Capital Markets Cooperative (CMC) provides mortgage bankers with the economies of scale and the expertise to reduce risk and maximize profit in the secondary market. Regarded as the premier secondary marketing specialist in the industry, CMC has worked with financial institutions nationwide to break traditional barriers in capital markets and take performance and profits to the next level. To date, CMC executives have managed more than $500 billion of mortgage volume.  For more information about Capital Markets Cooperative, visit www.capmkts.org or call 904.543.0052 or e-mail [email protected].